BERGEN aan ZEE in 1947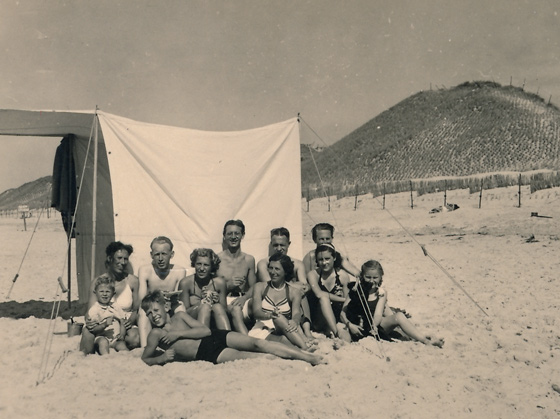 Even gezellig met z'n allen op de foto. Broer Hans ontbreekt of is hij de fotograaf? Als je er na zoveel jaar naar terugkijkt dan doet het toch wat met je. Leuk dat zulke fotootjes genomen zijn en ook bewaard gebleven.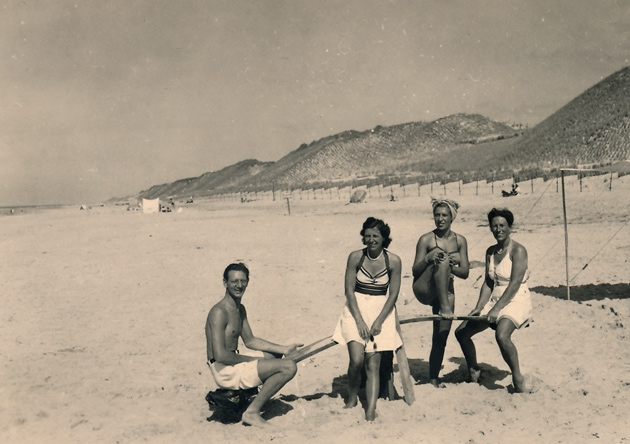 Bergen aan Zee in 1948 of '49, enorm groot witte strandvlakte waarbij ik mij enkel maar warme dagen kan herinneren. In de ochtend met de Bello of op de fiets vanuit het Dorp (in het vakantiehuis schuin tegenover het bakkertje) naar het strand.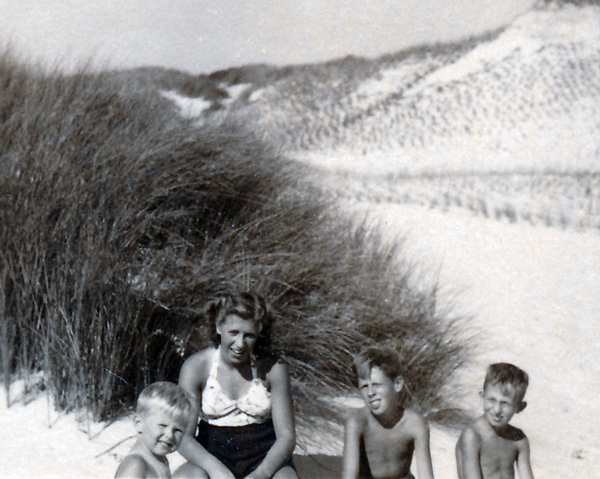 De boys met zuslief, onze liefdevolle 2e moeder, gezellig in een duinpannetje.
= =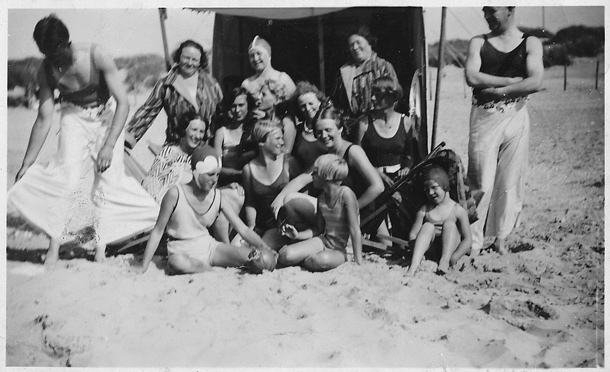 Nog niet helemaal duidelijk wie of dit zijn ??